Deal alerts personalized for you
Leave the deal searching to us. Start following your favorite stores and we'll let you know when there's a sale - even if the sale isn't advertised.
Don't see your favorite store?
We support over 30,000 stores globally. If you don't see your favorite here, try looking for it in the search bar once you hit the homepage, or look for our follow button in the extension when shopping on your favorite site to see if it's supported. We're continuously working to add more stores as well!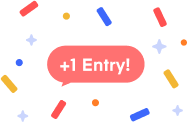 Good luck - you're in!
Congrats, you've been entered into the Honey sweepstakes. We'll let you know if you're the lucky potential winner. In the meantime, sit back, relax and let the savings come to you.
How it works
1. Shop like normal on your favorite sites
We'll pop up at checkout to search for coupons and cash back on eligible items