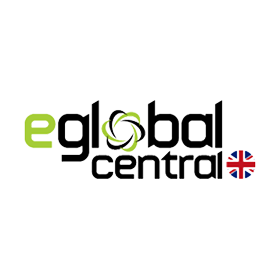 Visit Store
$0 avg. savings
- Cash Bonus
eGlobal Central UK Coupons, Promo Codes and Deals
20 Verified Coupons
Enjoy £5 discount on Headphones
Get £5 off purchase over £100 and Free shipping for orders over £50!
Enjoy £5 off any purchase over £100
Save $5 on any orders of $150 order
Get £5 off on any purchase of £100 or more
£9 off £700+ orders.
£20 off, £1300+ orders.
Toby Deals 1st Anniversary Sale.
Get £20 Off the UE Boom at £67.99.
Get up to 70% off Harman Kardon
Get Up to 25% off Fossil Watch + Free Shipping & 1 Year Warranty.
Get £35 off All Electronics + Free shipping. Massive Selection & Ultra-Cheap
Get Up to 70% Off Selected Items + Free Delivery & 30 Days Return Policy
Get a Free 2 in 1 Stylus Pen for Any £250+ Tablet Purchase
£5 off £350+ order.
Get a Free Kingston 16GB Mirco SD Card with Mobile Phone and Tablet Orders
Enjoy £50 Discount on DJI Latest Upgrade Version Helicopter
Enjoy £5 discount on Flashes
Enjoy £5 discount on All Sekonic Light Meters
Get a Free Car Charger for Any £250+ Mobile Phone Purchase
Get a Free Neoprene Case for Any £500+ DSLR Purchase
Get a Free Flexi-Minipod for Any £200+ Compact Camera Purchase
Get a Free Premium Earphone Case for Any £50+ In-Ear Headphones Purchase
Enjoy £15 Off Garmin Watches over £150
Shop any Samyang Lenses with £5 Discount!
Get a Free Lens Cleaning Pen for Any £200+ Lens Purchase