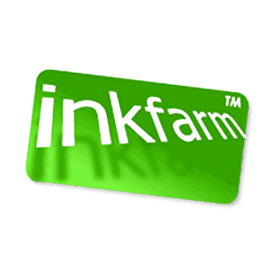 Visit Store
$0 avg. savings
Up to 10% Back
InkFarm Coupons, Promo Codes and Deals
13 Verified Coupons

Up to 10% Back
Get $3 off qualifying orders of $40 or more.
Enter promo code "mircir7" for 17% off all compatible, remanufactured, and inkfarm brand printer...
Get 10% Off your order + Free shipping.
Get Free Shipping on Your order
Save 10% and get Free Shipping for any purchase.
Get 20% Off All Non-oem Products Sitewide
Get 17% off and Free Shipping for your eligible purchase.
Save $3 on purchases of $40 or more.
23% off All Orders + Free Shipping
10% off and free shipping!
$3.85 Flat Rate Shipping.
61% Off Epson Reman. #98 Bk
free shipping for orders over $20.00
Get 74% off HP Reman 88XL Bk.
73% Off on Brother Comp. LC-61 Bk
56% Off Canon Compatible Cartridges 220-221 5-pack
Up to 75% Off Ink and Toner Items
67% Off Lexmark Comp. 100XL Bk