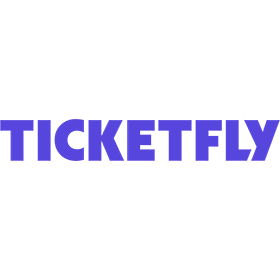 ticketfly.com Coupons, Promo Codes and Deals
Visit Store
$0 avg. savings
- Cash Bonus
Get pre-sale tickets for 311 Floralorix in Nashville, TN
Get Early Bird Presale tickets for CBDB The Orange Constant, Athens, GA for $5
Rock & Rave tickets for $10 at Hard Rock Cafe in Chicago, IL
Get your tickets now for Westword $10 off GA and $25 off VIP.
Get $10 off miami iron fork
Save $5 on SOULSTYCE Hip-Hop & Art Festival ticket.
Escape To New York weekend pass for only $22.
Get Presale tickets for Jacob Banks, New York, NY
Get Kunst tickets for $10 at Verboten in Brooklyn, NY
Get tickets for $48 to Exit Zero Jazz Festival Cape May Brewing Company HOPS PASS Event in Cape May, NJ
Rev Theory stubs for only $5
Save $5 on your ticket to The Big Ice.
Get Pre-Sale Tickets to Because Beer Craft Beer Festival 2017 for $19.99 at Pier 4 Park in Hamilton, ON.
Get $2.50 off any Bass Circus ticket purchase Foam & Pizza party at Hangar Miami
Get $5 Off tickets for Sikdope, AFK, Crowell, & Codd Dubz Event in Detroit, MI
Get tickets for $20 to Sikdope, AFK, Crowell, & Codd Dubz Event in Detroit, MI.
Get $5 Off tickets for Springfest Live! Craft Beer Festival in Baltimore, MD
Get Early Bird Pre Sale Tickets For Bass Circus Starting From $17.50
Get Rally in the Alley XIII General Admission Tickets Starting from $35 at Power Plant Live in Baltimore, MD.
Get 50% off tickets for Dang Comedy Live With Ian Edwards, Ramon Rivas, & More in Huntington Beach, CA
Save $3 on tickets to Life in Color in Columbia, MO
Get 15% off tickets for The Lords of the Ribs show featuring Basketmouth & Bovi at Copernicus Center in Chicago, IL
$26.00 - $154.00 on tickets at Tank at Baltimore Soundstage Baltimore, Maryland on Thu, December 15, 2011 7:30PM.
15% Off on Tickets for Life In Color :: Los Angeles, CA - 2012 E.N.D Tour
50% Off on Artopia Tickets
Get $5 off Tickets for Toronto's Festival of Beer Event at Bandshell Park - Exhibition Place in Toronto, ON
Get $5 off Fast Passes / $3 off Multi-day tickets for All Weekend & Combo Tickets at Tacoma, WA and North Bend, OR.