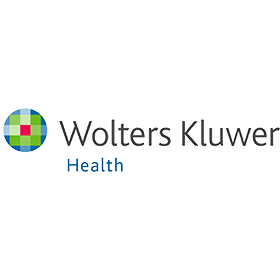 Visit Store
$0 avg. savings
- Cash Bonus
Wolters Kluwer Health Coupons, Promo Codes and Deals
27 Verified Coupons
Great resource of administrative management material!
Get 15% off your first order with sign up
Save 25% at LWW.coms Overstock Annex!
Save 10% on Nursing2010 Drug Handbook at LWW.com!
Save on yearas subscription to Nursing2015
40% Off Journal of Cardiovascular Pharmacology
25% Off Advances in Skin & Wound Care
Get 20% off + Free shipping for any nursing textbook or nursing package.
Get 20% off and Free shipping for my DePaul nursing texts.
Get 25% off during National Nurses Week. Discount is valid for individual orders only.
15% OFF ALL PRODUCTS for a limited time when you use promo code WTP1708D at check out. Click...
Get 20% Off + Free shipping on Nursing Education Titles
Nursing skill and procedure
20% off Hypertension Journal
Journal of Christian Nursing for $24.95
Get Free shipping on your Order
Journal of Public Health Management & Practice for $79.99
20% Off plus Free Domestic Shipping
Get 10% Off Your Purchase
Get 20% off neurology clinical practice
20% Off International Journal of Gynecological Pathology
20% off Pediatric Infectious Disease Journal
Get 20% Off + Free Shipping
1 year subscription to Nursin2013 for $24.95, +$4.95 shipping.