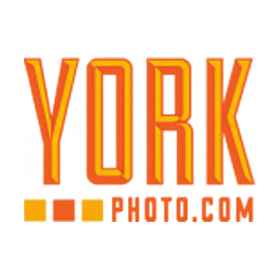 Visit Store
$0 avg. savings
Up to 10% Cash Bonus
York Photo Coupons, Promo Codes and Deals
43 Verified Coupons

Up to 10% Cash Bonus
Free Shipping on $20+ order.
New Customers - 40 Free Photo Prints on your first order.
Get 40 Free Prints and Posters on Sign Up
Get 20 free prints when you register today
Get $10 Credit when you Refer a friend, and they will get 60 4x6 prints Free when they mak ...
Get 20 Free Prints When You Register
Get FREE slideshow video of your book with 8x11 custom cover book purchase. Value of $9.99 ...
Buy One, Get Two Free Wallet, 5 x 5, 5 x 7 and 8 x 10 prints.
Get Eco grocery tote bag for $4
Get personalized Halloween Tote Bags for $0.99 (regularly $9.99!) + $3.99 shipping.
Get 4x6/4xD prints for $0.05. Limited time offer
Get 50% off Books, Gifts, Cards and Calendars.
$22.99 off of a Collage Fleece Blanket
11X14 Custom Photo Poster for $1
Get 50% off Eco Grocery Totes, 4x6 Prints, all Canvas, 11 oz. Mugs and all Blankets.
Get 4x5 prints for $0.03. Up to 100 prints.
Get free standard shipping on 100 or more prints.
Get 50% Off Your Purhchase
Custom 11 OZ. Photo Mug - Just $1.99.
Get Free 101 prints on First Order
8X11 Custom Hard Cover Photo Book - Only $9.99.
Take 56% off Travel tumblers for $10.
Get 50% Off Prints & Posters. Prints starting at under $0.05 and Posters from $4. Includes...
Save 56% on pillowcases for $10.
Get Free 101 4X6 Photo Prints. Open To New Customers Only. Standard Shipping on 101 4X6 Prints...
Get Free Shipping on purchases of $20+
Get 60% Off 5x7 Supreme Cards
Get 60% Off any item that costs at least $25
Get 18x11 Custom Cover Book + Video for $19.49
Get a $2 custom Hardbound Book using promo code
Free Father's Day Mug + 40 free prints.
Get Free Shipping on $10+ Print Orders. Minimum print order of $10 required. Includes standard...
Get 70% off - 4x6 Custom Softcover Book Only $3
Get 60% Off All Photo Books
Get 8x11 Custom Hardcover Book for $10
Get 66% off 5x7 Custom Softcover Book Only $4
Take 50% off all drinkware
Get $19 Off Custom Photo Pillowcase each for $3.99 + Standard Shipping for 1 Pillowcase is...
Get 5X7 Custom Softcover Book for $.99
Get Free Shipping on Orders of $20 or More. Includes standard shipping only.