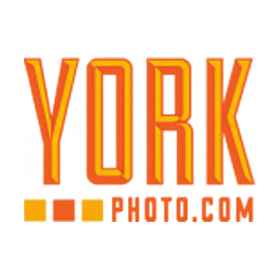 Visit Store
$19 avg. savings
Up to 10% Back
York Photo Coupons, Promo Codes and Deals
43 Verified Coupons

Up to 10% Back
New code!Get 4x6/4xD Prints for $0.04 for New Customers
New code!Get 60% off calendars
New code!Get 12 free note cards
New code!Get 78% Off 50x60 Plush Blankets
New code!Get 55% All Blankets, Pillows & Pillowscases
New code!11x14 Canvas Print Now: $2.99 and $9.99 Shipping.
New code!Get 50% Off $25 or more
Get 66% Off 11 oz. Mugs. Offer includes 11 oz. mugs only.
Get Free Shipping on your order over $20
Get personalized Halloween Tote Bags for $0.99 (regularly $9.99!) + $3.99 shipping.
Custom Reusable Shopping Bag Now: $1.99.
Get 79% off 40x60 Lightweight Fleece Blankets
New Customers! Save 55% on Your Entire Purchase. Online only. Limited time offer.
Save 55% On Orders of $35 or More
Save 40% On Orders of $10 or More
Get a Custom Photo Mug for $1 for new customers only.
Get 50% off Eco Grocery Totes, 4x6 Prints, all Canvas, 11 oz. Mugs and all Blankets.
Get 69% Off 8x11 Custom Cover Book. Includes 8x11 custom hardcover books only.
Free Shipping on Orders $20 or More
Get 55% Off 4x6 Prints. Offer includes 4x6/4xd prints only.
Get Eco grocery tote bag for $4
Get 4x6/4xD prints for $0.05. Limited time offer
8X11 Custom Wall Calendar Was: $19.99 Now: $4.99.
Get 68% Off 16x20 Poster. Offer includes 16x20 posters only.
Custom Photo Pillowcase $3.99, Save $19 On Each.
Get 60% Off Posters. Offer includes all posters.
Get 11 OZ Custome Mug $0.99
Get 80% off 11x14 or 12x12 canvas, only $10. Includes gallery wrapped canvas only. Ordered...
Get free standard shipping on 100 Prints or more.
Get 81% off 16x20 canvas, only $15. Includes gallery wrapped canvas only. Ordered online only....
Get 50% off Books, Gifts, Cards and Calendars.
Custom Photo Playing Cards Was: $21.99 Now: $3.99.
Get 4x5 prints for $0.03. Up to 100 prints.
$22.99 off of a Collage Fleece Blanket
Get 50% Off Your Purhchase
Get 60% Off any item that costs at least $25
Get 75% off 16x20 Canvas, minimum $20
Get 55% off pillowcases and blankets
101 Free 4X6 Photo Prints.
10 Free Custom Photo Bookmarks.
Get Free 101 prints on First Order
11X14 Custom Photo Poster for $1
New Customers - 40 Free Photo Prints on your first order.
Get 40 Free Prints and Posters on Sign Up
Get FREE slideshow video of your book with 8x11 custom cover book purchase. Value of $9.99. Ordered online only. Limited time offer!.
Get $10 Credit when you Refer a friend, and they will get 60 4x6 prints Free when they make a purchase
Get 20 Free Prints When You Register
Get 20 free prints when you register today