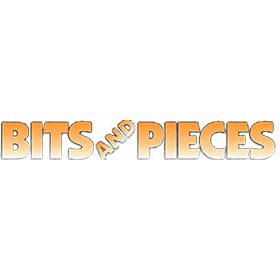 Visit Store
$0 avg. savings
- Cash Bonus
Bits and Pieces Coupons, Promo Codes and Deals
21 Verified Coupons
Add item #43664 to your cart to get a free 500 piece puzzle (after you add one paid item t ...
Free Jigsaw puzzles with any purchase. Choose from a variety of piece counts.
Up to 66% Off Select Clocks
Get Storm glass Barometer for $14.99
Get Free Shipping on $19.99
Get sneakers socks for $9.99 a pair
Get $5 flat rate shipping on all orders.
Storm Glass Barometer code
Get a Free 300-Piece Puzzle with Your Order of 300, 500 or 1000 Piece Jigsaw Puzzle.
Get $5 Flat Rate Shipping
Enter one of the item numbers listed for a free 500, 1000, or 1500 piece puzzle (respectively)...
$5 off $25 Pricing and promotions valid through Friday, 10/21/2011 when you place your order...
Get Free 500 piece jigsaw puzzle
Promo code for storm glass barometer
Get a Free 1000-Piece Puzzle with Your Order of 1000 Piece Jigsaw Puzzle
Get Free shipping on $19.99+
free color changing mug with order. no expiration given
Get a Free shaped jigsaw puzzle
30% Off Patriotic & Americana Puzzles through 7/5/10
Get 20% off sitewide. US orders only.