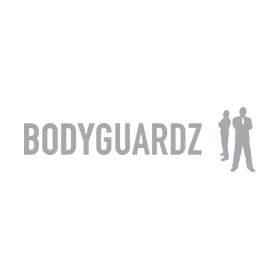 Visit Store
$0 avg. savings
Up to 10% Cash Bonus
BodyGuardz Coupons, Promo Codes and Deals
25 Verified Coupons

Up to 10% Cash Bonus
Get $5 Off Dell Pocket DJ Screen Protection
Up to 64% Off Clearance Items
BodyGuardz earjax earbuds: Superior sound, quality, & comfort. Buy Now!
Experience in-ear sound perfection w/ BodyGuardz earjax earbuds! Starting at $19,95.
Get Free shipping on all US orders
Get 54% Off Archos Gmini XS200 Screen Protection
Free Shipping on Orders Over $29.95
Get up to 70% off Products.
Get $10 Off BodyGuardz Pure 2 and Unequal phone case bundle
Get 10% off your order when you sign up for emails.
Take 20% Off iPad Protection - 10.5" & 12.9"
Get 15% off all Armor Carbon Fiber & ScreenGuardz Privacy With Code.
Get 10% off your purchase + Free Shipping.
50% Off on Orders of BodyGuardz Armor Art
Take 50% Off Premium sound Earjax Earbuds and bluetooth speaker
20% off any macbook-related products
15% OFF when you use coupon code MEMORIAL.
Get 25% off plus 25% goes directly to Starkey for next week.
25% Off Red & Wwhite Armor Carbon Fiber
Save 10% off any online order
Get 40% off up to 3 items.
30% OFF with promo code BMAi30 for a limited time.
Save 30% when you buy any 3 products!
15% OFF HP TouchPad Products for a limited time.
Has this tax season got you down? You deserve a break! Take 15% off sitewide now through Sunday,...
Get 20% off your purchase of over $100.
30% off your order on 12/7/10 only