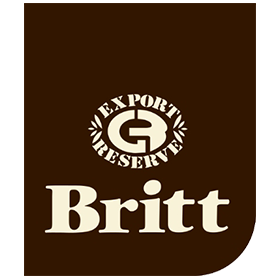 Visit Store
$0 avg. savings
Up to 10% Back
Cafe Britt Coupons, Promo Codes and Deals
26 Verified Coupons

Up to 10% Back
Get 10% Off Sitewide + Free Shipping to Continental US on Orders of 6 Bags or More
Get 10% Off Your Next Purchase with Free Shipping to Continental US on Orders of 6 Bags or...
Take $10 off orders of 10 to 14 products. Excludes combos
Save 16% on 10 Item Purchase. Limited time offer
Easter Special! Get 35% off Individual Products. Excludes combos. No minimum.
Get 5% Off 6+ Bags Purchase + Free Shipping to the Continental U.S. for new customers.
Get $5 Off your order of 3 bags or more
Get $10 Off your purchase when you buy 8 or more bags
Get a $30 Discount + Free Shipping When You Call in Your Order!
Get 30% off Individual Products.
Get $10 off your first purchase.
Take $15 off orders of $150
Get Free Octagonal Sampler with purchase of $20 or more Gourmet Products.
Get 15% off all individual bags.
Get 15% off your first order.
Get $10 off 8 bags or more
Take an extra 5% off for New customers
Get $40 Gourmet Products for $20
Save $5 on your first order.
Get an Extra 10% off Individual Bags.
Get Worlds Finest Gourmet Coffee 6 bags for $77.70 ($12.95 per bag) + Free Shipping.
Free Shipping on $50 or More
Get Up to 15% Off Select Special Products
50% Off on All Gourmet Chocolates, Nuts and Sweets
Get 28% off 28 Mix and Match during flash sale
Get $1 off Per Bag On 8 Mix And Match + Free Shipping
Save 5% on purchase of 6 bags or more & Free Shipping when you sign up for newsletter
Get up to $170 Off Gourmet Coffee plus Free Shipping
Free Shipping on 6 Bags Gorumet Coffee
Get $77 Off 25 Mix and Match Gourmet Products
Get $35.10 Off 18 mix and match special. No code needed. Includes free shipping. Restrictions may apply.
Get 15% Off First Order When You Sign Up
Free Shipping on All Orders of 6 Bags or More
Shop and Save on Costa Rican Independence Day sale,Gourmet coffee + Free Shipping. No code needed.