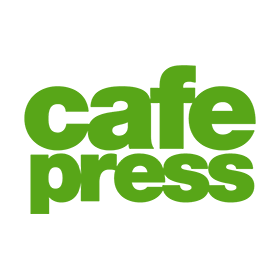 Visit Store
Cafe Press UK Coupons, Promo Codes and Deals
27 Verified Coupons
Save 20% Off our New Birth Announcements (United Kingdom)
Get 20% off Andy Griffth items
Get 30% Off Your Order + $5 Economy Shipping
50% Off on photo to canvas
20% Off on Proud Dad T-Shirt
15% Discount on selected tee shirts through 10/10/11
Get 25% off on all T-Shirts.
15% off Any Order Excludes some items. Expire Date: 1/20/2011
Save 20% on One Tree Hill
Save 20% on Your Entire Order.
AA4 Off England 3 Lions Flag Cocktail Shaker
Get up to 35% off select Throw Pillows, Standard Mugs, Men's Basic White T-shirts & Clipboards.
Save 20% on Big Cousin T-Shirt
Get up to 40% off select Canvas Tote Bags & Wall Clocks.
Get 25% off your first order when you sign up for email.
50% Off Humerus White T-Shirt
50% Off Bob's Yello Right T-Shirt
Get up to 60% off select Tile Coasters, Wall Calendars, Stackable Mugs & Mylar Balloons.
Get up to 30% off select Laptop sleeves, Acrylic Tumblers & Canvas Lunch Bags.