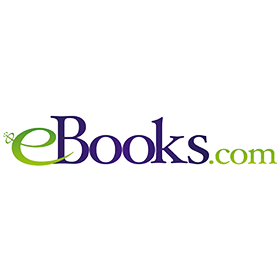 Visit Store
$13 avg. savings
Up to 10% Back
eBooks.com Coupons, Promo Codes and Deals
27 Verified Coupons

Up to 10% Back
Get

1-10%

back from your eBooks.com purchase with Honey.
$5 off $60+ orders online. Expires: 30-Jun-10
Save 12% on Academics Books!
10% off titles in the Education Category -- Exp 10/10/10
$10 OFF ORDERS OF $100 or more with code: bts2011bookscp through 9.30.11 or later.
15% off Body, Mind & Spirit Categories through 12/31/10
National Mentoring Month - 12% off Education Category titles Expire Date: 1/31/2011
Get 15% off your favourite titles
Get 20% off Architecture Books.
$15 OFF $110+ order. Exp. 6/22/10.
Personal Trainer Awareness Day - 12% off Health & Fitness category through 1/8/11
Get 20% off on Family & Relationships Month book in this category.
15% off Dickens Classics Expire Date: 2/12/2011
Monthly Special! Get 20% off Select Ebook Categories includes Art, Computers, Nature, Photography,...
Medical Books Promotion! Take 10% off
15% OFF items in the education category through 11.20.10.
$5 off orders over $100 + Free shipping
New Year, New Semester - 11% off $20+ Academics Books Expire Date: 1/31/2011
Save $5 on purchases over $40
Save 90% on Crematorium for Phoenixes - fantasy ebook by Nikola Yanchovichin
15% OFF BOOKS in the food and wine category through 12.31.10.
15% off Religion and Body, Mind & Spirit items through 12/15/10
Get 10% off on your purchase of Taxation books.
Free Excerpts at ebooks.com.
Over 400,000 Book Titles for Your Ipad starting at $0.99 per Book.
Save 20% on titles by eBooks Featured Authors: Fern Michaels and J.T. Ellison
Take Up to 50% Off Recently Reduced Titles
20% off New York Times Best Sellers
Sale! Get 30% off selected popular John Wiley eBook titles
Huge saving on recently reduced titles at eBooks.com
Discounted textbooks. Find cheap new textbooks easily at eBooks.com
Find low priced college textbooks easily at eBooks.com!
Get 20% Off Featured Authors at Ebooks.com!!!
Over 200,000 book titles for your iPad. As low as $0.99/book!
Save 20% on titles by eBooks Featured Authors: Alex Kava and Hannah Howell