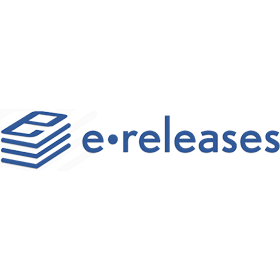 Visit Store
$0 avg. savings
Up to 5% Back
eReleases Coupons, Promo Codes and Deals
13 Verified Coupons

Up to 5% Back
Get $75 off on your order.
$50 off your press release order.
Get $50 off each online order.
Tell the World about Your Company with eReleases. Get $25 Off Any eReleases Press Release Purchase
$75 OFF ORDERS with coupon code BLOOMS through 4.30.11 or longer.
Get $130 off your order for new customer
Get Free Bundle of 5 PR eBooks, including checklists and tips to succeed with press releases - Download Now
Get $130 Off the Newsmaker distribution for All new customers
Get a free 150-Page eBook - Beginner's Guide to Writing Powerful Press Releases.
Get a Free Successful Crowdfunding eBook: How to Drive Traffic to Your Crowdfunding Project - Download Now!
Free Beginner's Guide to Writing Powerful Press Releases eBook
Get a Free Successful Crowdfunding eBook