GB Posters UK Vouchers, Discount Codes, and Deals
Honey automatically applies the best coupon code at checkout
See how it works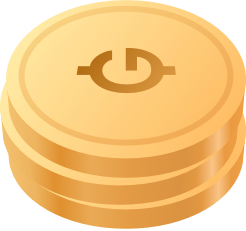 Get

1-10%

back from your GB Posters UK purchase with Honey.
All you need is love - The Beatles posters, prints and more available at GB Posters.
These are the Star Wars posters you have been looking for!
Purchase any 4 posters from our range and receive the cheapest free! Including all new releases and best sellers!
Enjoy up to 50% off our end of line products, once they're gone they're gone!
We've set up a deals and discounts page on site dedicated to all our current offers available for our customers.
The Walking Dead returns for another season - check out of new merchandise to celebrate the return of the biggest TV show.
Our ever expanding range of Manga and Anime products means there's something for every fan! Including Attack on Titan, Sailor Moon, Dragon Ball Z, Yur ...
Get your unicorn fix from us! Unicorn posters, mugs and prints available at GB Posters.
Discover our world of Minecraft goodies including posters and collector prints!
We'll be there for you - Friends posters, mugs, keyrings and more available on site.
Our new Transport for London range includes posters, prints and mugs. Shop here now.
Spend over £30 on any items on site and receive free UK shipping
Whether you're looking for a world map, a map of Australia or the London Tube map we can help you out!
Classic and modern art posters available in our popular range.
Go super saiyan with our Dragon Ball Z merchandise
Get Schwifty! New Rick and Morty items now available at GB Posters.
Calling all Whovians - come browse our extensive Doctor Who merchandise range!
One ring to rule them all - Lord of the Rings and The Hobbit collectibles are perfect for all fans!
GB Posters is the UK's number 1 poster site! We hold hundreds of licenses allowing us to print posters of the world's most recognisable brands such as ...
Gotta catch em all! Posters, prints, mugs and more available in our huge Pokemon range.
Find the perfect gift for any Harry Potter fan in our huge range! Posters, Prints, Mugs, Keyrings and many other gifts available!
You can find hundreds of products from all your favourite DC Comics characters in our always updating DC Comics range!
Our drinkware range includes shot glasses, large and twin glass sets as well as steins, hop flasks and more! The perfect gift for any occasion!
Save 30% off hundred of wall art - from Rick and Morty to Pink Floyd, shop now at GB Posters.
Come check out our huge range of The Rolling Stones merchandise, including posters, mugs, prints, glassware and more!
Come spend your well earned bottle caps on our extensive Fallout range, including brand new Fallout 76 items.
Our kids poster selection includes Disney, Paw Patrol, Despicable Me, Peppa Pig, My Little Pony and many more!
All our frames are manufactured to the highest standards at our very own framing facility here in the UK. We offer various sizes and mouldings to suit ...
Always be yourself, unless you can be Batman! Posters, mugs, collector prints and more available!
Come find some Fantastic Beasts in our brand new range!
You'll float too. Shop IT products at GB Posters.
Whether you're looking for Nirvana or Bowie, Pink Floyd or The Beatles, we have the perfect pre-framed album covers that look great on any wall!
The Rock, Roman Reigns, John Cena, Sasha Banks and many more of your favourite WWE champs available in our collection!
Assassins Creed posters, framed prints, mugs and more available at GB Posters - including brand new Assassins Creed Odyssey items.
Save up to 15% off RRP automatically when you buy 5 or more frames from us.
We have periodic tables, times table, alphabet and solar system posters in our educational poster range.
Stranger Things 1 and 2 posters available at GB Posters.
Looking for something special? Why not try our collector print range, high quality framed photographic prints from all the best brands. Including The ...
Hip flasks and Hip Flask Sets are now in stock - From The Rolling Stones to Rick and Morty, come have a look at the full range here.
Shop My Hero Academia merchandise at GB Posters.
Who doesn't need a map of Westeros? Shop our Game on Thrones posters here.
Show off your bar skills with our branded bar blades, now available at GB Posters.