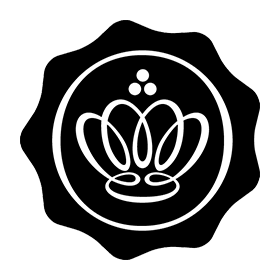 Visit Store
$0 avg. savings
Up to 5% Back
Glossy Box Coupons, Promo Codes and Deals
32 Verified Coupons

Up to 5% Back
Get a free Obsessive Compulsive Cosmetics Loose Colour Concentrate in Smote.
Get 25% Off 3-Month or 6-Month Subscription Plan when you join GLOSSYBOX . One code per customer.
Get First month of a recurring monthly plan for $15.99 a month for 3 months. Valued at $30....
Get A free Nutraluxe MD Retro Brow Duo by subscribing to the May Glossybox today.
Free Nioxin Hair Thickener (worth $50) added to your box
Get first 3-months for $15.99/month.
Kristals! Get 50% Off Any Purchase
Get a Free Tablet + Travel Club Membership with any new 3, 6, or 12 month subscription. Tablet...
Get 50% off your first month
Get 15% off genifique sensitive serum
Get a Free Doucce Punk Volumizer Mascara ($24 value)
Get 5 Full-Size beauty products for $21 + Free Mascara from Doucce in your october box. Valid...
Get Free Glamglow Youthmud Mask with code.
Get a monthly GlossyBox subscription for only $10 a box for the first 3 months! (You don't...
Get your first Glossybox for $12 + Free Doucce Mascara
Get $10 off Mother's Day Pink Diamond Box
Get a free Mother's Day Pink Diamond Box, including 6 full-size beauty products worth $160,...
Get 20% off your first Glossybox. Monthly subscribers only.
Get 15% Off Any Subscription
Receive A Free Figs & Rouge Hero Cream
Get 25% off 3 or 6-month subscription
Get 30% off June 2017 Glossybox!
Get 10% Off Select Glossy Box Products
Get 50% off glossybox + Free Josie Maran gift
Subscribe now to receive your GLOSSYBOX, explore and discover 5 exciting beauty products delivered to your home. Indulge and experience the world of b ...
Get $60 off The Men's Glossybox
Get $5 off Rituals box when you subscribe.
Get 20% off your purchase when you sign up for newsletter.
Best Mother's Day ever! Get $5 off beautiful limited edition box worth $160. Containing 6 full-size products, including trending brands like Josie Mar ...
Get Free Gift With Purchase When You Sign Up For NewsLetter
Get a $25 Bergdorf Goodman gift card in your May Glossybox for Bergdorf Goodman box with any monthly, 3 6 or 12 month subscription to Glossybox.