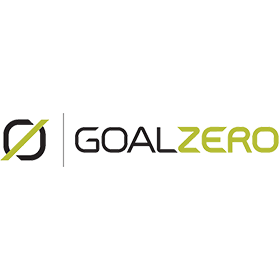 Visit Store
$19 avg. savings
Up to 10% Back
Goal Zero Coupons, Promo Codes and Deals
6 Verified Coupons

Up to 10% Back
Free Shipping on the $39.99 USB rechargeable 160 lumen Bolt Focus Flashlight
Free shipping on the Bolt Focus Flashlight
As a special thanks for visiting the site we would like to ship your order for free! Use code...
Get $129.98 Off Black Friday Special Kit, Was $429.97 Now $299.99
Get free standard shipping on your order
Get 5% Off your purchase + Free Shipping
Spring Camping Sale! Get 25% off the RockOut2 Wireless Rechargeable Speaker.
Get 25% Off Lighthouse 250 Rechargeable Lantern.
Get 33% Off Flip 10 Recharger.
Get $20 off Goal Zero's Switch 8 Mobile Recharger Kit
Get 17% Off Rockout 2 Rechargeable Speaker.
Spring Camping Sale! Get 21% off the Guide 10 Plus Solar Kit.
Get 2 free Boulder 15 Solar Panels with purchase of Goal Zero Yeti 1250
Spring Camping Sale! Get 20% off Light-a-Life Mini USB Lantern.
Get 25% Off Torch 250 Flashlight.
Get 50% off Rockout 2 Rechargeable Speakers
Last Chance Gear- Up to 50% off Legacy Deals.
Up to 25% off Select items.