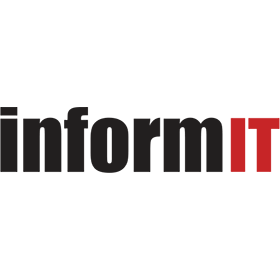 InformIT Coupons, Promo Codes and Deals
Visit Store
$0 avg. savings
Up to 10% Cash Bonus
Get $8 off Scrumban Evolution, The: Getting the Most Out of Agile, Scrum, and Lean Kanban book By Ajay Reddy.
Get 35% off video tutorials
Up to 75% off Warehouse Sale.
InformIT Video Deal of the Week.
InformIT eBook Deal of the Day.
Shop the InformIT Warehouse Sale
Up to 70% Off featured titles. No discount code required
Get free shipping on your order.
Shop & save during Earth Day Sale
Save 37% on Swift Programming: The Big Nerd Ranch Guide.
Get 40% Off Analysis Techniques for Product Owners LiveLessons (Video Training)
35% Off on Classic K&R C Programming Language eBook
50% Off Developing Windows 8 Apps LiveLessons (Video Training), Downloadable Video using code
Get 37% off Programming books.
40% Off Books, eBooks and Software
Get 35% off print books + Free shipping
35% Off on All Books, eBooks and Videos with Code in US
40% off and Free Shipping on Purchase of 2 titles from the Deverlopers Library Series. Expires 1/21/2011.
45% Off eBooks and Full Download Videos
Get 37% off pre-orders of the D&K Book
Save 40% off the Mythical Man Month eBook by using code
Save 40% on graphics books, eBooks & video
Save 35% on List Price items
Save 35% and free US shipping on best selling ITIL books.
$100 Off Art of Computer Programming Box Set
Save 40% when you buy any 2 Addison-Wesley Professional Ruby series book.
Save 35% on Print and Electronic Titles
Save 10% on CompTIA Exam Vouchers