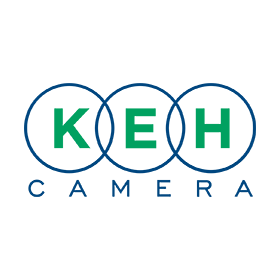 Visit Store
$0 avg. savings
Up to 5% Cash Bonus
KEH Camera Coupons, Promo Codes and Deals
11 Verified Coupons

Up to 5% Cash Bonus
Shop huge selection of overstock used photography equipment at up to 50% off retail price at KEH!
Qualifying customers may choose 0% financing options of 3 and 6-months with Affirm. Offer ends June 29, 2017 at 11:59 PM EST. "Buy now, pay later with ...
KEH Flash Sale (12-6pm) 15% off Bargain Grade with code HOPON-A
10% bonus on Sell Your Gear Most Wanted with code 10MW-0607A
KEH Canon Sale (all day) with code CAN05A
KEH Flash Sale (12-10pm) up to 20% off Sony with code SONY06A
KEH all day sale! 10% off Lens Conv, Flashes, 20% off all other Accessories with code ACC05A
KEH Flash Sale (2-8pm) Get 20% off Lighting, Bags and Tripods with code LBT06A
KEH Flash Sale (12-6pm) 15% off Flashes with code FLASH06A
$250+ @ 5% Off, $500+ @ 8% Off, $1000+ @ 10% Off
10% off Film Sale at KEH with code FILM06A
Buy a camera body, get any lens for 15% off. Minimum camera purchase of $99.