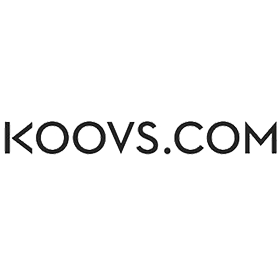 koovs.com Coupons, Promo Codes and Deals
Visit Store
$0 avg. savings
- Cash Bonus
Get Up to 50% off Men & Women Products. No Code Required.
Get up to 50% Off Wide Range of Sale Items
25% Off Mineral Candy Orange Tunic with Lace Embellishment
40% Off Alessia74 Finger Ring
Get 60% Off Jorie Bazaar Sabara Necklace
40% Off Alessia74 Dangler Round Hoop Earrings
Get Valentineas Gift For Womens Under Rs. 1500. No code required.
Get up to 80% off select items.
Grab up to 70% off Women's denims + Free shipping. No coupon code required.
Free Shipping Any Where in India
Hot Sleepers starts at Rs 599. No code needed. Limited time only
61% Off + Free Shipping on Jorie Bazaar Koyena Necklace
Iomega Select 320GB Black External USB Portable Hard Drive
Get Up to 70% off Womenas Product. No promo code needed
Win a Samsung Galaxy note at just Rs.0 at Koovs.com. Winner will be declared by poll on 25 jan 2012.
Rs. 50 off on Purchase of Rs. 100
Get up to 33% off purchase of Rs.1495 or more. Excludes Sale products.
Get 50% Off KOOVS Collection
Buy two, Get two Free on Your order
On the occasion of Christmas koovs is offering Rs.2500 off on min purchase of Rs 20,000 or above
Get 40% Off Premium Brands
Get 30% Off Women's All International Fashion.
Rs. 2000 Off on Rs. 12000
Up to 30% Off Party Wear (Mens & Womens)
Koovs Holiday Special Offer - Rs 2000 Off on Rs 12000
Get 30% Off Winterwear For Men & Women. Offer valid on jackets, sweatshirts, gloves etc.
Rs. 2000 Off on purchase of Rs. 10000 or more.
Get 30% Off New Look. Not Valid On Sale Products
get a discount on shoppigs above Rs.100
Get 25% off Dresses purchase
Get 30% Off Koovs Shoes. Not valid on Sale products
Get 30% Off orders over Rs. 2995 for Men's
Rs 100 Off on any purchase of Rs 300 or more
Rs2,000 off your Rs10,000 purchase.
Shop Summer tops 2 for $1,499
Get 30% off $3000 or more
Get Rs. 500 off your first order of Rs. 1500 or more
Get 30% Off Rs. 1,495 or more