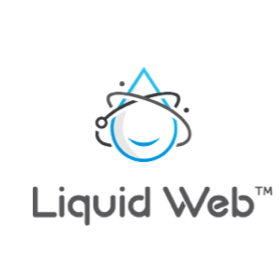 Visit Store
$33 avg. savings
Up to 10% Cash Bonus
Liquidweb Coupons, Promo Codes and Deals
19 Verified Coupons

Up to 10% Cash Bonus
Liquid Web Dedicated Servers: Get 33% off your first 3 months Now! Limited time only! Fast...
Get 50% off Liquid Web Managed Word Press for 2 months on any plan. Starting at $59.50. Best-in-Class...
Refurbished Storm Dedicated Cloud Servers from $79 per month.
VPS 2G Promo - 2GB/4GB Sale.
Cloud Sites $99 Private/Dedicated $119.
Get Up to 56% off Liquid Web High Performance Dedicated Servers Special from $203/mo - while supplies last! Fast SSD with 24/7 Heroic Support.
Cloud Hosting! Get Cloud Sites for $99 Private or Dedicated for $119. CloudSites Platform is a New Paradigm in Cloud Hosting. Built for Designers and ...
Get up to 50% off regular price of Certified Refurbished Storm Dedicated Server.
Get Liquid Web Dedicated Servers Starting at $96 per month.
Dedicated Server Specials, starting at $96.75 - Through This Link.
33% off First 3 Months on Managed VPS and Storm Cloud Hosting When You Use This Link.
Get $49 Off all VPS Plans
Get 25% Off 6 Month VPS Plan
Get an Extra 34% Off Cloud Sites for 6 months
Get $300 Off First Month on All Dual CPU Servers
Take 33% off for 3 months.
Get $49 Off All VPS Plans
Get $150 Off Any Storm Dedicated Server.
Get $90 Off Any Plan, $99/month, $9.00/1st month
Get 33% off for three months
Get $35 Off Any Storm VPS Hosting.
Get 40% off dedicated server for 3 months.
Get 25% Off 6 Month Dedicated Server Plan
Get 33% Off any Storm Server for 3 months