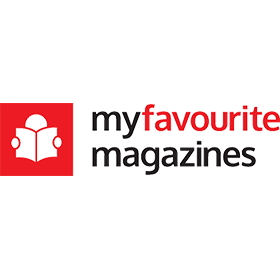 Visit Store
My Favourite Magazines UK Coupons, Promo Codes and Deals
12 Verified Coupons
A5 Off Design Bookazines when you Spend A30+
Members-only coupon code applied directly at checkout when you use Honey
Members-only discount code applied directly at checkout when you use Honey
Get a Free digital issue of Cycling Plus with code
Get a year's subscription (13 editions) of Classic Rock for only A18.20
Members-only discount code applied directly at checkout when you use Honey
AA5 Off on Order Over AA30
A10 Off subscription to GM
8% off on orders of A30 or more.
Save an extra A5 when you take out a subscription to Photography Week
Pay A15.49 and get 6 months subscription of Mountain Biking UK - Print Edition.
Save Up to 40% Off Stitch and Craft Magazines
Take 26% Off Big Ride Guide
Save 40% on Mollie Makes Magazine
Clearance Sale! Get up to 50% Off favourite magazines. Valid from 5 PM on 9/18/2017.
Up to 40% Off Your Family Tree Magazine Subscription
Take 40% Off A Photographer's Guide to RAW in Photoshop
Sitewide saving! Save up to 74% on magazine subscriptions, guides & specials and binders.Ends on 08/20/2018 at 10:00 BST.
Get Up to 35% Off Computer Art Colection
Get up to 46% Complete Print & Digital Magazine Bundle.
Save Up to 40% on Classic Rock
Save 40% on Cycling Plus Magazine
Get Free delivery within the UK