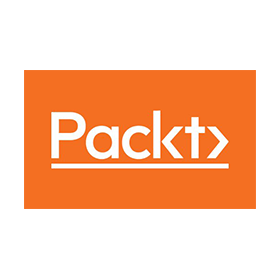 Visit Store
$0 avg. savings
- Cash Bonus
Packt Publishing CA Coupons, Promo Codes and Deals
27 Verified Coupons
Get Free Shipping to US, UK, Europe & Selected Asian Countries
Get 60% off all four eBooks.
Get 50% off Node.js Design Patterns ebook.
Get 25% off select ebooks.
Get 50% off any ebook. One time use
Get 50% Off Extending Puppet book
Get 40% off Introduction to TypeScript course by Kamran Ayub
Get 60% off Microsoft Dynamics GP 2010 Reporting eBook.
50% off the ebook version of Zenoss Core 3.x Network and System Monitoring
Get 70% Off your next eBook or video purchase
Get 25% Off Odoo Development Essentials Book by Daniel Reis
Get 40% Off Print edition of Django Design Patterns and Best Practices book by Arun Ravindran...
Get 20% Off your entire order.
50% Off both JBoss AS 7 & Java EE 6 Development with NetBeans 7 eBooks
Get 50% off any eBook of your choice
Get "Learning SciPy for Numerical and Scientific Computing" for $9 with code
Get a 20% discount on Packts OpenAM Book.
Get 20% Off eBook Go Programming Blueprints
Discount on Raspberry Pi for Secret Agents
Get 50% off ebook OpenStack Admin with Ansible by Walter Bentley.
Get 50% off Nginx High Performance and Nginx Essentials
50% Off JBoss Tools Dev Guide and JBossAS Performance Tuning
50% discount off the eBook version of "Blender 2.5 Lighting and Rendering"
Get 25% off any print book!
20% off the print and 90% off the e-book when ordering both versions of Drupal 7 Themes