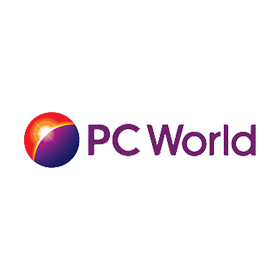 Visit Store
$0 avg. savings
- Cash Bonus
PC World UK Coupons, Promo Codes and Deals
29 Verified Coupons
Get free delivery on all orders.
20% Off HiFi, Docks and Radios Over AaAA149 Excluding Roberts and Sonos
Get £50 off all Apple Macbooks.
Take £30 off Lenovo Ideapad 100S Laptop
Get 10% off TV Aerial Orders
Save 10% on HP Laser Printers
AaAA5 off Canon Printers.
10% Off on Bose Speaker Docks
£10 off HP ENVY 5644 Printer Orders
5% off Sony HD-EG5B-50 Portable Hard Drive
15% Off ink toner 60 with voucher code
AaAA10 Off on Epson Printer
10% Off on BOSE Ipod Speaker
Save 10% on desktop PC over A500
Get 10% off Garmin Sat Nav Orders
20% Off on Computer Memory
Take £20 off Marked Price on Selected Apple Watch
10% Off Bose and Sonos Speakers
Get 50% off KnowHow mobile broadband
Get 10% off Selected Drone Orders
Save £30 on the Marked Price on Asus X555la 15.6" Laptop
Take £100 off Marked Price on any 13" MacBook Pro
10% Off Storage Over AaAA90
10% Off Speaker Docks over AA59
Save £150 on Sony CT790 when you buy with selected Sony 4K HDR TV's.
10% Off Graphics Cards and Sound Cards
Get £20 Off Acer Aspire One Cloudbook 14 Inch Laptop - Grey for £129
10% off Desktop Computer Orders Over 600
Take £30 off select TVs 55 inches or more