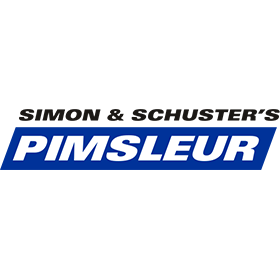 Visit Store
$14 avg. savings
Up to 10% Back
Pimsleur Coupons, Promo Codes and Deals
12 Verified Coupons

Up to 10% Back
Get $20 Off MP3 Egyptian Arabic lesson software + Free shipping.
Free Shipping on Any Order
Get 10% off MP3 and software course + Free shipping.
Get 10% off MP3 and software courses, 25% off CD format courses + Free shipping.
Learn a new language and save up to 25% on your order + Free S&H Sitewide
Get 10% off downloadable courses + 25% off physical media course
Cyber Monday Sale! Get 50% Off Language Programs
Get Up to 30% off Your order
Get 30% Off CD Format Courses + 10% Off MP3 & Software Course + Free Shipping
Get up to 25% off Sale items.
Free Shipping on any order.
Start Speaking a Language in only 10 Days. Get your CDs Now for only $9.95
100% Money-Back Guarantee! See site for details.
Get free US standard shipping on your orders
Try a free lesson and receive a coupon for up to 20% off a purchase. Coupon will come via email from Pimsleur. Valid for a limited time.
We guarantee that you will pass the Level I, Novice test conducted by Language Line, an independent tester, if you take the test within 60 days of you ...
They offer a FREE Presentation!
Get 67% Off Pimsleur Rapid Learning Program Special Offer Plus Free Shipping
30% discount on CD format courses
10% discount on MP3 or Software courses