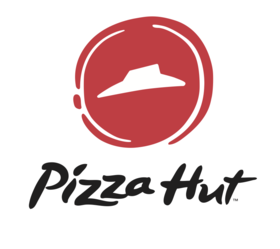 Visit Store
Pizza Hut Coupons, Promo Codes and Deals
19 Verified Coupons
Get 2-Topping Large Pizza For $7.99
Get Large Specialty Or Up To 5 Topping Pizza for $7.99
Get $5 off $25+ orders with Visa Card.
Get Breadsticks, Cheesesticks or Cinnamon Sticks + 2 Liter for $4.99
Get 8 Count Bone-Out Wings for $5
Use this Pizza Hut promo code at checkout to get 50% off medium pizza with three toppings.
Get $5 Off Orders of $15 or More
Get $10 Off Your Online Order of $20 or More
Get Free Breadsticks or Cinnamon Sticks with purchase of $10 or more.
Get Stuffed Crust 1 Topping Pizza for $12.99
Get 8 Count Bone-Out Wings for $6
Get Medium 1-Topping Pizza for $5.99
Get 2 Medium Pizzas for $6.99 Each
Get Large Meat Lovers Or Supreme Pizza for $9.99
Get Large 1-Topping Carryout, Thin 'N Crispy Or Hand Tossed Crust for $5.99
Get Large Specialty & Large 1 Topping Pizza for $22.99