Manage Cookies
You can control how we use cookies on your device and browser.
What are cookies?
Cookies and tracking technologies are small text files saved on your device when you use a web browser. Some cookies are essential for you to use our site, while other cookies collect data about your browsing habits. We use this data to give you the best experience.
Marketing
We use marketing cookies to deliver ads we think you'll like.
For example, marketing cookies let us show you personalized Honey ads based on your interests.
Performance
We use performance cookies to understand how you interact with our site.
For example, performance cookies help us learn which parts of Honey are the most popular and which parts we could improve for you.
Functional
We use functional cookies to customize your experience.
For example, functional cookies let us remember your preferences like language, country or region and text sizes.

Essential
We use essential cookies to make our site work for you.
For example, essential cookies let you securely sign in and browse our site. These cookies help us keep your account safe and prevent fraud.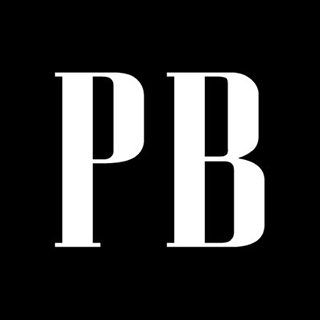 Pottery Barn
Pottery Barn Coupons, Promo Codes and Deals
Apply all coupons in one click
The Honey extension applies coupons at checkout and adds the best one to your cart.
Take PayPal Honey with you to 30,000+ sites
Did you know we automatically try coupons on store sites? Add our extension and let us do all the work for you.
Currently, we only support Chrome, Safari, Firefox, Edge, and Opera.
More Information from Pottery Barn
We try to make sure all the info shown here and under "FAQs" is accurate. However, all details, including specifics around store programs, policies, offers, discounts, incentives, and rewards programs, are provided for informational purposes only, subject to change, and may be inaccurate or out of date. You can check the store site for the most current info and full details.
About Pottery Barn

Pottery Barn is a multi-channel retail company that started in 1949 by selling slightly flawed pottery and furniture and discounts. It evolved into a destination shopping source for quality home goods and affordable prices. It is currently headquartered in San Francisco and has expanded its product selection to every home of the house, not just kitchenwares. The company has made a commitment to reduce environmental impact, and even has an Eco Shop destination on its website that specializes in products that are sustainably made and have a smaller ecological footprint than most wares.
| Coupon Codes | Total Offers |
| --- | --- |
| 1 | 1 |
Information from this store
Free Shipping Policy
Pottery Barn offers Standard Delivery, Next Day Delivery, and Truck Delivery - Unlimited Flat Rate to customers in the contiguous United States for a fee. Standard and Next Day shipping is priced based on your order total. Truck Delivery - Unlimited Flat Rate shipping is priced based on delivery distance, and on your order total. Customers also have the option to purchase items online and pick them up in store to skip the shipping fees. Please see Pottery Barn's website for the full shipping policy.
Return Policy
All eligible items can be returned within thirty days of an order being received or within 7 days if it was a Quick Ship upholstery item for a full refund of the purchased value of the merchandise. Customized items, such as items with monograms or any items that were made to order are not eligible to be returned (a full list of exclusions can be found on the Pottery Barn website). You can return items by bringing it into a store, by printing a label and bringing it to your nearest UPS location, or by contacting customer service via the phone at 1.888.779.5176.
Shopping Tips
Make an Impact by Shopping the "Eco Shop"
If sustainability & ecological impact are important to you, Pottery Barn has curated a line of goods specifically with those values in mind. Purchasing goods via this channel also results in Pottery Barn donating a portion of the earnings to charitable causes. Shop here: https://www.potterybarn.com/shop/new/sustainability-shop/
Sign Up for the Newsletter for a Discount
Sign up with Pottery Barn and get 15% off your next regular-priced purchase! You will also get notified of early access to flash sales and exclusive benefits like complimentary decorating classes, style tips, and more!
Shop the Sale Section
In the menu bar of the Pottery Barn website is a tab called Sale (in red text). This page offers you a variety of what Pottery Barn calls Limited Time Offers. These offers include sales on rugs, lighting, upholstery, bedding, outdoor furniture, and holiday decor. Shopping the Sale page, also means you get access to sales of up to 70% off on all available products.
Sign Up to be a Key Holder
Pottery Barn Key Holders earn 3% back in rewards across the Pottery Barn family of brands. Purchases must exceed $15 to qualify for 3% back. Members also receive exclusive access to free design services. Pottery Barn Key Holder rewards cannot be combined with Pottery Barn Credit Card rewards.
Pottery Barn Credit Card
Sign up for the Pottery Barn credit card and start saving today! Earn 10% back in rewards across Pottery Barn, Pottery Barn Kids, Pottery Barn Outlet, and PBteen. Earn $25 back in rewards for every $250 spent in the Pottery Barn family of brands. Get access to private cardholder sales and earn double rewards at exclusive events throughout the year! You will also have access to 12 months of special financing with a $750 minimum purchase!
FAQ's
Does Pottery Barn have any working coupons right now?
We've recently found 1 active coupon at Pottery Barn. To see if the coupon is still active, add items to your cart and we'll see if it applies to your purchase.