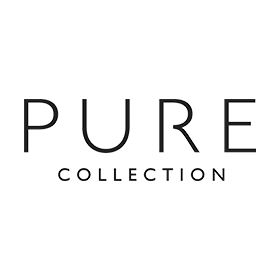 Visit Store
$0 avg. savings
Up to 10% Cash Bonus
Pure Collection Coupons, Promo Codes and Deals
23 Verified Coupons

Up to 10% Cash Bonus
Get up to 40% Off Effortless Dresses.
Get $10 Flat Rate Shipping on All Orders.
Get Up to 60% off Winter Collection
Get up to 50% off our favorite blue picks.
Get 25% off pure cashmere effortless styles + free shipping
Get up to 70% off Hello Sale
Further Reductions! Get up to 60% Off Shirts & Tops.
25% OFF on entire purchase plus Free Returns!!
Buy Three Selected Gifts and Accessories and Get Two Free.
25% off everything plus Free shipping and Returns on your first order as a new customer.
Save up to 20% on Spring Summer Collection! Limited time offer.
Cashmere sweater for $98.00
Get up to $124 Off Silk Styles at Summer Sale
Get Up to 50% Off + Free Delivery.
Get 50% Off Select Cashmere.
Get Up to 40% off wardrobe essentials + Free Shipping
25% OFF Everything plus free Returns!
Get Up to 40% Off New Collection
Take 25% off & Free Shipping
50% discount of pure collection
Get Up To 50% off Christmas products
Get Up to 60% Off Your Order
30% off everything, SUMMER 2012
Take 25% off plus free shipping
Get Up to 40% Off + Free Shipping/Returns
25% off and free shipping
Save 25% plus Free returns
Take 25% Off & Free Delivery
Get 20% off select Styles