Want us to automatically try all 10 coupons, to find the best savings?
See how it works
Save 10% On All Orders! Use code RAWTAKE10 at RawPawsPetFood.com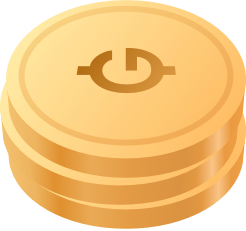 Get

0.1-5%

back from your Raw Paws Pet Food purchase with Honey.
Try all 10 Raw Paws Pet Food codes at checkout with one click
$25 Off Orders $224+ with code RAWTODAY25 at RawPawsPetFood.com
Take 15% Off Green Tripe when you buy $100 in Tripe.
$30 Off Orders $300+ with code RAWTODAY30 at RawPawsPetFood.com
$25 Off Chews Orders Of $100+ with code RAWCHEWS25 at RawPawsPetFood.com
$40 Off Orders $339+ with code RAWTODAY40 at RawPawsPetFood.com
Save 10% On Your First Autoship at RawPawsPetFood.com with code AUTOSHIP10
$50 Off Orders $449+ with code RAWTODAY50 at RawPawsPetFood.com
FREE Shipping Frozen Orders $139+ with code RAWFREESHIP at RawPawsPetFood.com
FREE Shipping Non-Frozen Orders $49+ at RawPawsPetFood.com
FREE Shipping Frozen Orders $199+ at RawPawsPetFood.com
Save Up To 35% - Shop Sale Items at RawPawsPetFood.com
Buy 2 Get 1 FREE - Shop Bundle Deals at RawPawsPetFood.com
Shop the Deal Of The Day at RawPawsPetFood.com
FREE Meal Plan for Your Budget - $59 Value at RawPawsPetFood.com