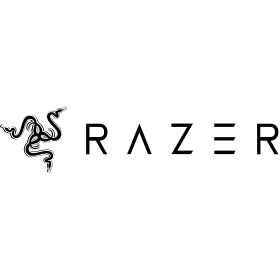 Visit Store
$0 avg. savings
Up to 5% Cash Bonus
Razer Coupons, Promo Codes and Deals
29 Verified Coupons

Up to 5% Cash Bonus
Weekly Outlet Exclusive Offers.
Spend $179 and Receive the Messenger Bag.
Receive the Mamba TE worth US$89 When You order The New Razer Blade.
Sign Up for Newsletter and Enjoy $10 off Your Next order.
Free Shipping for orders over $49.
Buy Blade Laptops and Receive Up to $500 in Games and Software.
Buy the New Razer Blade laptops and receive $100 Steam Wallet Credit
Get $200 in Games When You Buy select Razer Blade Laptops.
Buy the New Blade Laptops and Receive $100 Steam Wallet Credit.
Buy the New Razer Blade Laptops and Receive the Rocket League Game for Free.
Buy the New Blade Pro Laptops and Receive the Destiny 2 Game for Free.
Buy The New Blade Pro and Receive the Naga Epic Chroma.
Receive Free Hammerhead V2 When You Buy Selected Products.
Free Mamba TE with Blade B6 order.
Buy Blackwidow X Chroma and Receive Firefly.
Buy BlackWidow X TE Chroma and receive Metallic Keycap Set.
Buy Ornata Expert and Receive a Free Thumb Drive.
Buy Mamba Te and Receive Goliathus Control Gravity Free.
Buy Ornata Chroma and Receive Goliathus Speed Large.
Buy Abyssus v2 and receive Sphex v2.
Buy Orbweaver Chroma and receive Mechanical Keyboard Enhancement Kit.
Buy BlackWidow X TE and receive Cable Tie.
Buy Diamondback Collector's Edition and Receive Goliathus Speed Extended Free.
Buy Orochi and Receive Goliathus Mobile Free.
Buy Lancehead and Receive Megasoma 2.
Buy Kraken Pro V2 and Receive Ammo Pack.
Buy Blackwidow Ultimate 2016 and Receive Keyboard Bag.
Buy MKP IPad KB and receive Hammerhead v2.
Buy Hammerhead Prov2 and receive Cellphone Stand.
Buy Manowar 7.1 and Receive HP Stand Free.
Buy Utility Backpack and Receive Team Water Bottle Free.
Buy Leviathan and Receive Leviathan Mini Free.
20% off Buy Ultimate Gaming Bundle Now: $116.
20% off Sharpshooter's Gaming Bundle Now: $72.
Free Seiren Carry Case with Seiren Pro order.
Buy The New Blade Stealth and Receive the Protection Sleeve.
Buy DeathAdder OW and receive THS Cap.