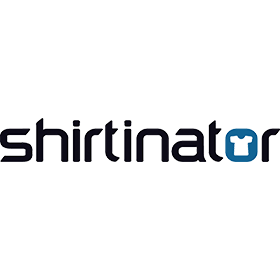 Visit Store
Shirtinator UK Coupons, Promo Codes and Deals
10 Verified Coupons
Buy four, Get one Free stag party t-shirts. Valid with orders of a minimum of 4 products. All...
Save 21% on all T-shirts.
Get 15% off any 2 or more products.
Get 20% off when you buy two or more items.
Take 20% off when you buy 2 or more
Get 20% Off All T-Shirts during Summer sale
Get AA10,00 off your next Order Click on this link and get AA10,00 off any t-shirt order with a minimum total value of AA100,00.
Free Shipping On Orders Over AA250
10,00 Off your next Order of 100,00.
Create Tees, Mugs & more online Print your image or text on a mug or t-shirtwww.shirtinator.co.uk
Custom T-Shirts at AA 11,40 Design T-Shirts online. Prices start at AA 11,40. www.shirtinator.co.uk
A500 off your next Order Click on this link and get A500 off any t-shirt order with a minimum total value of A5000
Create your own T-Shirt online Upload your own image or text. High quality guaranteed. www.shirtinator.co.uk