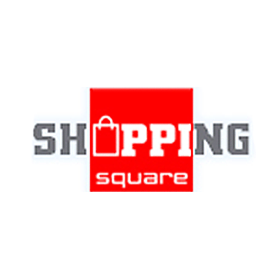 Visit Store
$0 avg. savings
- Cash Bonus
Shopping Square AU Coupons, Promo Codes and Deals
27 Verified Coupons
87% Off JMB Palm Treo Pro USB Cradle
Get 27% Off Google Nexus 7 16GB Tablet by ASUS -DS
78% Off Arpege by Lanvin 100ml
45% Off Samsung Galaxy S3 i9300 SIII Blue 16GB Smart Phone Unlocked - DS
Up to 80% Off RRP All Time Favourite Perfumes
Buy One AusBra, Get One AusBra Free
56% Off Me To You-Tatty Teddy 12" With 21th Happy Bday Banner
Up to 70% Off Select Water Fun Activities on Sale
83% Off Diesel Green by Diesel 75ml EDT
58% Off Samsung Galaxy Note N7000 Smart Phone 3G - Unlocked
Get 64% Off Laser DVD player with built-in Media Player
Up to 80% Off Winter Warmer
80% Off Logitech QuickCall USB Speakerphone
58% Off Nikon D7000 Digital SLR Camera 18mm-105mm Lens
Get Free Delivery. Valid for 10 or above and Flash Memory Cards.
Get 3 in 1 Steam Mop Cleaner + Free Shipping Australia Wide
Get $1 Postage. Valid for Asus Eee PC 701 Linux Version.
Save $1 Postage Kingston 4GB USB Flash Drive.
Exclusive Offer - $5 For 5x iPhone 6, 6 Plus, 5, 5S USB Cable
Free shipping on SanDisk Cruzer 32GB USB flash drive
Save 50% and enjoy Free Shipping. Valid for Mini Washing Machine.
Save on Samsung Galaxy S4 I9500 16GB Smart Phone White with code
Save $299 for Media Player with 1TB Hard Drive with coupon code.
Free shipping on Toshiba 16GB USB Flash Drive with code
$259.95 Delivered Austraila - coupon
Save $75. Valid for Mio C720T GPS Navigation System.
Save $8.95 for Rambo 2GB USB Flash Drive with coupon code.
Free Shipping on USB Electronic Cigarette Lighter Rechargeable Battery - Flameless
Apple iPod Touch 8B 4th Gen @ $199.95 Today.
Save $29. 95 for Sandisk Sansa c240 MP3 Player with 2GB.
Free shipping on any Kingston SD card.
Save $69 for Netgear DG834G ADSL/ASDL2 Modem with Wireless Router and Firewall.
Fashion 64GB USB 2.0 Flash Memory Stick Card Drive 64 GB Blue Colour For $19.95 ($38.95)
Save $799 for HP 530 Notebook PC plus Bonus 8GB USB Flash Drive.
Sandisk 32GB Micro SDHC card for only $44.95.
Samsung Galaxy Tab3 Android Tablet for $99 with code
$1 Shipping on Samsung Galaxy Note 3 - LTE 32GB White
Price after discount and enjoy Free Shipping with Coupon: $128.95. Valid for BenQ G922HDL...
Samsung Galaxy S4 Lte 4G 16GB Smart Phone For Only $399
Save $20 and get 50% off Delivery Western Digital 320GB External Hard Drive.
If you buy 1 at Regular price, you Get 1 for $9.95 Kingston DDR2 800 2GB RAM.