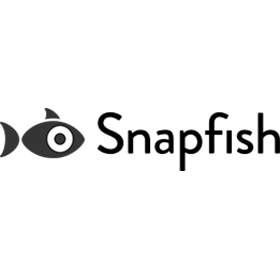 Visit Store
Snapfish UK Coupons, Promo Codes and Deals
42 Verified Coupons
Members-only promo code applied directly at checkout when you use Honey
Members-only promo code applied directly at checkout when you use Honey
Members-only promo code applied directly at checkout when you use Honey
Members-only promo code applied directly at checkout when you use Honey
Members-only promo code applied directly at checkout when you use Honey
Snapfish UK Promo Code - Last Saved $2.70
Get 20% off Greeting cards and Post cards
Members-only promo code applied directly at checkout when you use Honey
Members-only promo code applied directly at checkout when you use Honey
50% off books (including extra pages)
70% off A5 softcover book (8x6, 7x5)
70% off classic A5 calendar
Avail 3x2inch magnets for only AA2.99.
30% Off on Valentine Card
Get 30% off Photo Calendrs, Photo Books, Canvas and Poster Orders plus Free 3 Day Delivery
Members-only promo code applied directly at checkout when you use Honey
20% Off on cards. Expires 12/31/2011
60% off 10 x 8" Canvas Orders
Get 40% off orders when you spend 10 or 45% off orders when you spend 20 or 50% off orders...
50% Off on Any Photo Calendars
Get 10% Off Sitewide. Offers cannot be used in conjunction with any other offer. Offers are...
Get free 16x12" canvas orders A30 or more
Get 50% Off £100 + Free Shipping. Excludes gift certificates and pre-paid prints
Get 40% off 50-149 prints or 50% off 150+.
Buy 1 Photo Mug, get 1 Free
Save 30% on Photo Print and Enlargement Orders
Get 50x 6x4 prints for $0.01 with code + Free Delivery when you order A250+