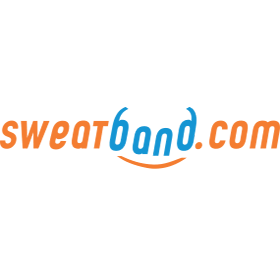 Visit Store
Sweatband UK Coupons, Promo Codes and Deals
33 Verified Coupons
Take 7% off all tennis rackets
5% off all NordicTrack Products
£10 Off Voucher when you spend over £100
£25 Off Voucher when you spend over £250
£100 Off Voucher when you spend over £1000
5% off all Proform Products
AaAA200 Off Sole F85 Treadmill
15% Off DKN AM-3 Exercise Bike
A100 Off on DKN RoadRunner treadmill. Expires 4/30/2012.
Additional 15% Off on DKN RoadRunner Treadmill
Save an additional A25 on Proform 420 ZLE Elliptical Cross Trainer
10% Off Pro Table Tennis Table
10% Off on Head Badminton Leisure Kit
AaAA50 Off on the York Perform Multi Gym
80% Off on Reebok Gym Ball Workout DVD
Extra 12% on Orders of Marcy RM413 Magnetic Resistance Rower
AaAA50 Off Kettler Axos R Recumbent Bike
10% Off on Yonex Voltric Z-Force Badminton Racket
Extra 12% Off Kettler Golf P Eco Exercise Bike
Save an additional 10% on the NordicTrack E10 Elliptical Cross Trainer
AaAA20 Off on Kettler Giro P Advantage Exercise Bike
Get A50 Off HealthRider H150T Treadmill
Get AA20 off Marcy ER7000D Electro Magnetic Elliptical Cross Trainer..
Extra 10% Off on Orders of Marcy Bruce Lee Dragon Olympic Bench
AaAA150 Off Sole E55 Cross Trainer
Extra 10% Off on The Yonex Voltric Z-Force Badminton Racket
Save an Extra 20% on GoFit Ultimate 3kg Rubber Medicine Ball
Save A300 on Sole F85 Treadmill
Get 10% off 2011 Yonex Nano Speed 6600 badminton racket.