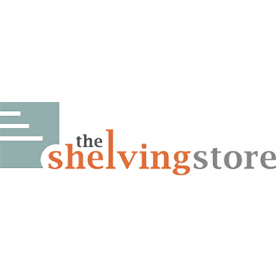 Visit Store
$0 avg. savings
Up to 10% Cash Bonus
The Shelving Store Coupons, Promo Codes and Deals
19 Verified Coupons

Up to 10% Cash Bonus
Save $35 On Wire Shelving Orders $250 Or More
Get free shipping select products.
Clearance! Get Up to 25% off Select Products.
Get 40% Off Chrome Wire Shelving
Save 11% On Garage Storage
10% Off When You Sign Up for our Newsletter
Bye, Sun! Buy Shelves! Save 14% on Everything.
Get $15 off orders over $150
Get 10% Off Your Purchase. Offer valid for a limited time.
Leap Year Sale! Get 14% off Sitewide
Save 12% On Wire Shelving! Use code HIGH12 8/16-8/31/17 at TheShelvingStore.com
Get a Free $25 Gift Card With Wire Shelving Orders Over $250
Save 5% On All Orders. One use per customer.
Save 12% On Lockers! Use code 2COOL4U 9/1-9/13/17 at TheShelvingStore.com
Save 13% On Wire Shelving with code HIFALL13 9/14-9/30/17 at TheShelvingStore.com
Save 12% Sitewide Today with code ILYM12 9/25/17 at TheShelvingStore.com
Take 14% Off Sitewide with code NOWORK14 9/4-9/5/17 at TheShelvingStore.com