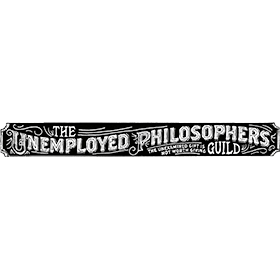 Visit Store
The Unemployed Philosophers Guild Coupons, Promo Codes and Deals
4 Verified Coupons
Get a Free Anti-Establishmints with Any Order of $10.
Get Free shipping on $50+
Free Shipping on $65+ order.
Free Shipping on all orders over $65
$2 Off on Purchase of 4 Cards
$3.80 Off on Order of Four Sticky Notes
Save $3 when You Buy 4 Puppets
Get $3 Off when You Buy any 4 Notebooks
Save $2 when Your Buy any Three Activity Bars
Watch the Nation Turn Blue!
$8.85 Off on Order of 3 Little Thinkers
$1 Off on Purchase of 4 Tins from Select mints
Get free ground shipping on orders $50 or more
The Presidential Slogan Mug
$2.97 Off on Purchase of 3 Activity Bar