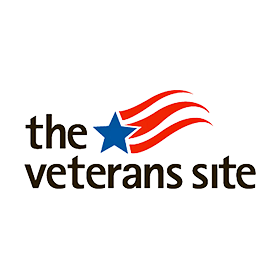 Visit Store
$11 avg. savings
Up to 5% Back
The Veteran's Site Coupons, Promo Codes and Deals
30 Verified Coupons

Up to 5% Back
Get a Free Diabetes Awareness Double Ribbon Bracelet with any order.
Freee USA Shipping on orders $30 or more - Valid Oct 31, 2011
Get 11¢ Standard U.S. shipping on $12.13
Today only, every order placed will help feed US families in need through Feeding America®...
Get 1-Cent Shipping for international orders of $50+ & 2 Lovely Bracelets FREE Gift Box With...
Get 25¢ standard u.s. shipping with $25 orders
Get a Free Pink Ribbon Power Pin with any order.
Get Free Tree of Life Oval Keychain with your purchase of $25 or more while supplies last.
Get Free Shipping Internatonal Shipping on a $50+ order
Get Free Standard US Shipping when you Buy any 3 items.
FREE Amethyst Earrings and matching Pendant with $60 order!
Get Free Standard U.S. Shipping on $35 Orders.
Donate a pair of Stride Rite shoes for a child in need through Soles4Souls on Orders over $60
Get Free shipping on orders over $30
Get a Free Autism Awareness Heart Keychain with your purchase of $10 or more while supplies...
Generate an Extra Donation To Fund Disaster Relief for People Devastated By The 7.1 Earthquake...
Extra Donation of a Toy For Children In Need at no additional cost
Every completed order at The Breast Cancer Site will qualify to help fund work to fight cancer...
Get Free standard US shipping on $30+. Limited time only.
Free Faith Necklace with Orders $25+
Donate a kids coat from a major U.S. manufacturer to a child in need on Orders over $120
Get $0.20 Standard U.S. Shipping on $14 orders.
Free USA Shipping on $40+
Get 18.75% Off Pet Lovers Hanging Solar Light (Item # 79471)
Get 50% off 3-Day US shipping.
Get a Free Purple Ribbon Hope Pin with any order.
Enjoy $0.99 Standard shipping for international orders of $49 or more
Get FREE standard ground shipping for your entire shopping cart when you donate $15 or more through our Gift That Gives More
Save 50% on select Amber Jewelry.
Winter Apparel Blowout! Get up to 60% off Winter apparel.
Up to 80% Off on Fall Apparel Sale
Get over $30 off when you purchase 5 Mother's Day Gift Box.
Bundle up Savings! Save up to 55% on Sale items.
This is a wonderful site if you would like to support a homeless veteran in need. Every item your purchase will give a free meal to a homeless vetera ...
Get Over 35% off Stars & Stripes Short Sleeve Tunic Dress
Get Up to 50% off Lightning Sale.
Get 20% Off 2017 Calendars. Some exclusions apply.
Help People Now! Get Free U.S. Ship with $5+ Hurricane Harvey GTGM Donation