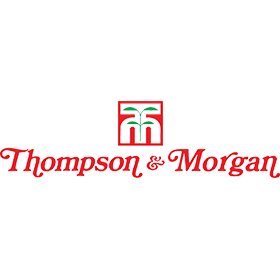 Visit Store
Thompson Morgan UK Coupons, Promo Codes and Deals
28 Verified Coupons
Free P&P when you spend A10 or more
Hanging Basket Collection for AA9.99
Get Free Garlic Messidrome With Orders
Buy 4 packs of bulbs and get the cheapest pack FREE
Get 4 for 3 on instant gardening range
10 Giant Fuchsias for 10p.
Get free 20 tubers of Potato Blue Danube worth A4.99 when you order any other potatoes.
Get Prices start from just 69
Save A10 on orders over A75
Receive £15 Off your order total when you spend over £80.
20% Off on Bumper Plant Collection
50% Off vegetable seeds packets
Check out this week's best selling offers
Get A10 off on orders over A40.
Code for standard holly trees
Over 400 vegetable and flower seed varieties from 99p and under
Free Plants with Orders Over A20
Every 5th packet of seed is Free.
10% Off. Ends on 10/24/2011
25% Off flower & vegetable seeds
Free P&P on orders over A10.
20 Potato Desiree Tubers fro A2.99 at Thompson & Morgan. Expires Sun 22nd January 2012
Save $50 Off When You Buy Value Perennials Together
Get 74% Off Annual Collection C+D
order by phone and ask agent if they have a coupon
Save Up to 58% Off Specials
Take 25% Off Apple 'Braeburn' Malus Domestica