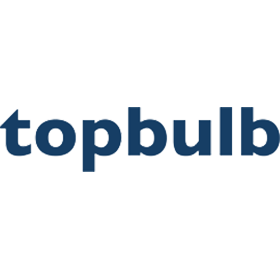 Visit Store
TopBulb Coupons, Promo Codes and Deals
13 Verified Coupons
$5 Off purchase of $50 or more
$5.00 off your order of $50.00 or more.
Get $5 off orders over $50
Earth Day Sale - Receive $10 off Orders of $100 or more
Free Plant Lighting Kit on Orders $35 and up
Get free timer with your next order over $25!
Get Free Shipping on Orders of $95 or more. Expires on 06/29/2018.
29% Off on Limelite With 2 Outlets
28% Off on Single Sided Safety Marker
Up to 29% Off on Safety Batons