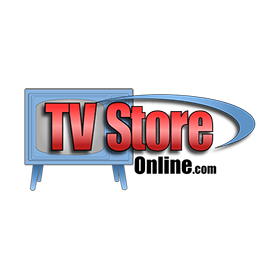 Visit Store
$0 avg. savings
Up to 10% Cash Bonus
TV Store Online Coupons, Promo Codes and Deals
27 Verified Coupons

Up to 10% Cash Bonus
Free shipping on your order.
Free Shipping on orders $50+.
Sanford and Son Shirt Now: $17.95.
Save 43% on Full Body Spandex Suit Costume
Get 20% Off Workaholics Blake Henderson Bobblehead
11% Off Tootsie Roll Pop Tank Dresses
Get Free Shipping on Orders $50 or More (U.S. only)
$7 Off All Colors Wrestling Briefs Shorts
Get 25% Off Inflatable Chub Suit Costume
43% Off Full Body Spandex Suit Costume
$10 Off Tootsie Roll Candy Tank Dress
Free shipping with $50 purchase at TvStoreOnline.com
Save $5 on your Sons of Anarchy St Patricks Day T-Shirt.
Game of Thrones New Season Premiers this April! Save 15% on your gear
Get a Free Sheldon Shirt. Add item #BIGBANG069 to your cart
Doctor Who Site Wide Sale! Save 10% on Related Items
$10 Off Power Rangers Hoodies
Get $10 off $50 or more purchase.
Get TV Shows Shirt Sale for $5
Valentines Day! Get 20% off sitewide.
10% Off All Orders. Limited Time Offer.
Save 15% on TvStoreOnline.com T-shirts
Get $5 off $30 or more purchase.
Get free shipping with any $75 purchase
Save 15% on Deadpool Merchandise
15% Off your entire order and if your spend $60 or more you'll receive free shipping
Get 15% off your next purchase.