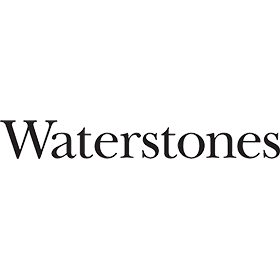 Visit Store
Waterstones UK Coupons, Promo Codes and Deals
19 Verified Coupons
Get 10% off Magazine Subscription
AA2 Off on Orders of AA20+
Save on Prince Lestat preorders in the UK.
Moriarty by for just A10 with discount code
Pre-order Shake Puppies for A9.99
Hatchet Job (ISBN: 9781447230519) by Mark Kermode for A11.99 with code
Get 10% off all Fussels Fine Foods' products
AA2 Off on book orders of AA20
Get 10% off Harry Potter special white cover editions.
Pre-Order Off The Leash: The Secret Life of Dogs for A6.99 with code
Save on pre order of Pretty Honest: The Straight-talking Beauty Companion (Hardback)
AaAA8 Off on Angel Adorees Vintage Tea Party Year
Extra 10% saving on top of the fantastic discounts
AA2 Off on Orders of AA20+
Pre-order An Untamed State, a novel by Roxane Gay, for A10
Waterstones Voucher Code - AC1631 - 10% off a A20 spend off Books and DVDs
Get A7 Off Pre-order "What I Love About Movies"
A7 Off Private Eye - A Cartoon History when you Pre-order with code
Get Up to 40% Off on Bestselling History Books
Get Up to A3 off RRP Editor's picks
Get 25% Off Selected Moleskine Notebooks