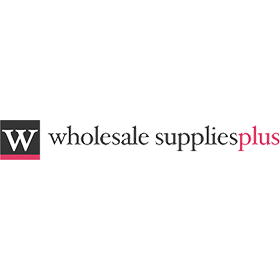 Wholesale Supplies Plus Coupons, Promo Codes and Deals
Visit Store
$0 avg. savings
- Cash Bonus
Get Free US Shipping On all Orders Over $40
Sale! Save up to 20% on Radiant Red Maple Fragrance Oil.
Fragrance of The Month! Get 25% off Crafters Choice bamboo teak fragrance oil.
Sale! Save over 20% on Pumpkin Patch MP Loaf Soap Kit
Get up to 20% off Matcha Tea Fragrance Oil.
Sale! Get 20% off Tuscan Herb & Honey Fragrance oil 920
Get 15% off when you Pickup your orders.
Select 5 Free Gift when You Spend $500!!!
Fragrance of the Month! Get 25% off Mango Papaya Fragrance Oil 93.
Get 15% Off Natural Frosted Handled Bag
Get 15% Off Apple Guest Soap Mold
Save 15% on Milky Way's Fir Tree Soap Tray Mold
Get 15% Off Pink Lemonade - Sweetened Flavor Oil 814
15% Off Matte Burgundy Red Soap Color Bar
Take 15% Off Mesh Bath Tea Ball
Get 15% Off Pine Cone Guest Soap Mold.
Save 15% on Spiced Pumpkin Latte Sugar Scrub Kit
Get 15% Off Easter Carrot Bath Salt Kit
Get Free Shipping on All Orders over $40.
Get 15% Off Tulip Column Silicone Soap Mold
Get 15% off Shredded Wood Excelsior
15% Off the Apple with Leaf Soap Mold