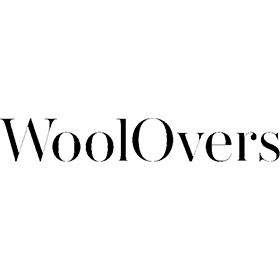 Visit Store
Woolovers UK Coupons, Promo Codes and Deals
22 Verified Coupons
Get Free Delivery on orders over £30
free worldwide delivery valid till 03.01.11
Receive $30 off When You Spend $125
Get an Extra 30% off All Pure Wool & Lambswool styles includes Clearance.
10% off our new Silk Cotton Trimmed Summer Cardigan
Free Delivery on all UK orders - This weekend only
Free delivery Expires 2010-07-12
5% discount across our entire range for summer 2010 at Woolovers
Get an extra 20% off Everything
Get a 10% discount across our entire range for this weekend only. Enter code POP2 at checkout...
Get 30% Off Cashmere and Merino blend knitwear
Get 20% off select Styles + Free standard delivery. Terms and Conditions apply.
Get free delivery on all UK orders for this weekend only.
Take 25% off Absolutely Everything
Save £15 when you Spend £80
Get 25% Off Select Styles
Get Free Delivery on your order
Get $50 When You Spend $120
Get Free £10 voucher with every order over £65
Get Free shipping over £60
Get £10 off your first order when you spend £60 or more on your sign up for Newsletter.
Get Free UK 2nd Class Delivery via Royal Mail on orders over A75
Get up to 50% off Outlet. Valid on select lines.
13% Off Deep v Neck Tunic Jumper Cashmere Merino Ref - A20
Get Up to 50% Off Clearance on Select Products
Get free standard UK delivery on all orders.
20% Off Trimmed Girly Zipper
Get 13% Off Bat Winged Top
Get free shipping on orders over $150
Get Up to 35% Off Sale Items
Get Free UK 1st Class Delivery via Royal Mail on orders over A95