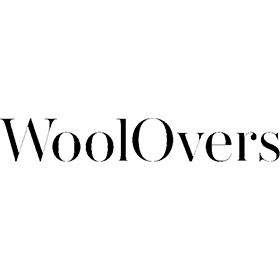 $0 average savings
20 verified codes
Woolovers UK Coupons, Promo Codes and Deals
Members-only promo code applied directly at checkout when you use Honey
Members-only promo code applied directly at checkout when you use Honey
Members-only promo code applied directly at checkout when you use Honey
Members-only promo code applied directly at checkout when you use Honey
Members-only promo code applied directly at checkout when you use Honey
Members-only promo code applied directly at checkout when you use Honey
Members-only promo code applied directly at checkout when you use Honey
Members-only promo code applied directly at checkout when you use Honey
Members-only promo code applied directly at checkout when you use Honey
Members-only promo code applied directly at checkout when you use Honey
Members-only promo code applied directly at checkout when you use Honey
Members-only promo code applied directly at checkout when you use Honey
Members-only promo code applied directly at checkout when you use Honey
Members-only promo code applied directly at checkout when you use Honey
Members-only promo code applied directly at checkout when you use Honey
Members-only promo code applied directly at checkout when you use Honey
Members-only promo code applied directly at checkout when you use Honey
Members-only promo code applied directly at checkout when you use Honey
Members-only promo code applied directly at checkout when you use Honey
Members-only promo code applied directly at checkout when you use Honey
13% Off Deep v Neck Tunic Jumper Cashmere Merino Ref - A20
Get Up to 50% Off Clearance on Select Products
20% Off Trimmed Girly Zipper
Get free standard UK delivery on all orders.
Get up to 50% off Outlet. Valid on select lines.
Get 13% Off Bat Winged Top
Get free shipping on orders over $150
Get Up to 35% Off Sale Items
Get Free UK 1st Class Delivery via Royal Mail on orders over A95
Get Free shipping over £60
Get £10 off your first order when you spend £60 or more on your sign up for Newsletter.
Get Free UK 2nd Class Delivery via Royal Mail on orders over A75