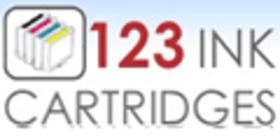 Visit Store
123 Ink Cartridges UK Coupons, Promo Codes and Deals
15 Verified Coupons
Get 5% off Toner Cartridges.
Get 5% off on orders of ink cartridges and laser toners
10% Off on purchases over A30
Get 6% off all HP cartridges.
6% off Lexmark cartridges.
Get 7% off on Ink Cartridges on orders over AA100.
12% Off on Orders over A50
12% Off when You Spend Over A50
Get 5% off all Epson, Canon and Brother compatible ink cartridges.
13% Off when You Spend A100 or More Plus 12% Cash Back
Get 5% off on orders over A50.
17.5% Off Christmas Sale, Ink & Toner Cartridges
5% Off on orders over A15
Special Offer! Save 50% on Pro-Jet Photographic Paper A4 and A6 when ordered with any cartridges.
Get a free pack of 6" x 4" gloss photo paper 210gsm - 20 sheet pack when you purchase toner cartridges or compatible or remanufactured ink cartridges ...