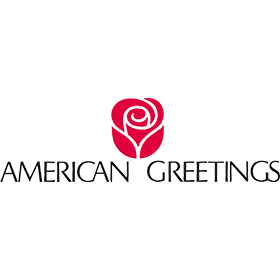 Visit Store
$0 avg. savings
Up to 10% Cash Bonus
American Greetings Coupons, Promo Codes and Deals
19 Verified Coupons

Up to 10% Cash Bonus
Save 67% with Upgrade to a 1-year Membership.
7 Day Trial On All Printable Birthday Cards From American Greetings!
Brighten someones day! Save 67% when you upgrade to a 1-year membership
Get 67% Off when you upgrade to a 1-year membership
Get an American Greetings 7 Day Free Trial.
Get your 7 day free trial with immediate access to every greeting.
Put the Happy in Her Mothers Day with the Mothers Day eCard Collection. Start your 7-day F ...
Enjoy a 14 Day Free Trial on Blue Mountain - No Coupon Code Needed
Save $3.32 a month when upgrading to a 1 year membership.
Send your Friends an Unforgettable Greeting with a Personalized Song Sung by William Shatn ...
Attach a digital giftcard to Thousands of e-cards. Start your free trial today
Buy 2 Cards & Get 1 Free plus Free Shipping
Visit americangreetings.com
Personalized Paper Cards Buy 1 Get 1 FREE, Use code: EASTERBOGO, Plus Well Mail Them for you...
Save 40% on All Personalized Paper Cards + Free Shipping or Free Stamps. Add names, messages,...
30% off + free shipping on Valentine's day cards
Get 20% Off New Stationery Sets.
25% Off storewide on cards & barbie ornaments.
Get 30% Off Boxed Thank You Cards.
30% Off $20 Order of Cards Plus free Shipping on purchase of $20 or more. Excludes Barbie...
Get 20% Off Graduation & Wedding Cards
Get 20% off Greeting Card Assortments
Buy One, Get One Free Christmas Card Boxed Sets
Get 50% Off Party Supplies & Paper Greeting Cards.
Get a free card when you buy one (up to $2.78)