Manage Cookies
You can control how we use cookies on your device and browser.
What are cookies?
Cookies and tracking technologies are small text files saved on your device when you use a web browser. Some cookies are essential for you to use our site, while other cookies collect data about your browsing habits. We use this data to give you the best experience.
Marketing
We use marketing cookies to deliver ads we think you'll like.
For example, marketing cookies let us show you personalized Honey ads based on your interests.
Performance
We use performance cookies to understand how you interact with our site.
For example, performance cookies help us learn which parts of Honey are the most popular and which parts we could improve for you.
Functional
We use functional cookies to customize your experience.
For example, functional cookies let us remember your preferences like language, country or region and text sizes.

Essential
We use essential cookies to make our site work for you.
For example, essential cookies let you securely sign in and browse our site. These cookies help us keep your account safe and prevent fraud.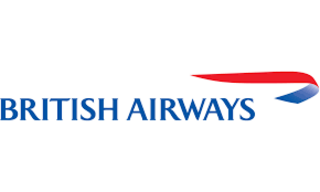 British Airways
British Airways Vouchers, Discount Codes, and Deals
Take PayPal Honey with you to 30,000+ sites
Did you know we automatically try coupons on store sites? Add our extension and let us do all the work for you.
Currently, we only support Chrome, Safari, Firefox, Edge, and Opera.
More Information from British Airways
We try to make sure all the info shown here and under "FAQs" is accurate. However, all details, including specifics around store programs, policies, offers, discounts, incentives, and rewards programs, are provided for informational purposes only, subject to change, and may be inaccurate or out of date. You can check the store site for the most current info and full details.
About British Airways

British Airways, part of International Airlines Group, is one of the world's leading global premium airlines and the largest international carrier in the UK. The airline flies to 200 destinations in 80 countries. From flights to New York, all-inclusive holidays in Tenerife to a business trip to Berlin, British Airways passengers travel in style and comfort. The benefits of booking with British Airways include: - Flexible fares, price points and cabins - Complimentary food and drinks on all long-haul flights - Tom Kerridge developed menu for Euro Traveller passengers - Free seat selection within 24 hours of departure - A generous baggage allowance, or, on European routes and some international routes, customers can choose to book a hand baggage only fare - Collecting Avios on every flight - Book with confidence – our flexible booking policy In addition to this, when booking a package holiday with British Airways Holidays, you receive the added benefits of: - Deposits from £60 per person, with the option to pay your balance in instalments - ATOL protection - 23kg checked baggage per person included - 24-hour Support - Bonus Avios on holiday package, hotel and car bookings - British Airways Holidays Customer promise
Additional information from this store
Important information from British Airways
Additional Terms apply.
Possible Reasons for Not Receiving Cashback from British Airways
· Using a promotional/voucher code not posted and approved by Honey · Any cancellation of your flight, hotel and/or car will result in not getting cashback
Important information to know
· Purchases must be completed immediately and fully online · Cookies must be enabled on the Honey and retailer site (British Airways) for your purchase to track and cashback to be awarded. Please visit the British Airways website for further info on our cookie policy
Additional information to know
· British Airways calculates cashback excluding VAT, any other charges and any part payment benefits (example Avios and existing credit) · Cashback will be issued after the reservation for the flight or hotel stay has been completed/fulfilled