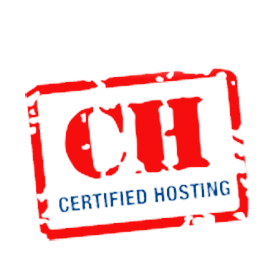 Visit Store
Certified Hosting Coupons, Promo Codes and Deals
25 Verified Coupons
Save $20 on any fully managed dedicated server.
Get 20% off Any Shared Dedicated Hosting Plan. Applied to 1st invoice only.
20% Off Any Shared or Reseller Hosting Plan
50% Off Sale Geek Unlimited Hosting
GEt 50% off reseller hosting plan.
Get 50% off web hosting package
Get 30% off on any shared reseller plan.
Get 25% off on any fully managed dedicated server.
Unlimited Geek plan for $34.95 for 1 Year
Get 50% off your web hosting package + Order 1 month hosting, get 2nd month free Or Order 1...
Get Unlimited hosting, 1 dedi IP and free SSL cert for just $40 for 1 yr.
$10 off any managed dedi server as low as $89 per month
25% off any managed dedicated server
1 year of Unlimited hosting (DORK plan) for just $41.70.
Get One Free Month for Managed Dedicated Servers
Save 20% on any hosting plan
30% Off on 1st 3 Months Web Hosting
$20 off any 1 or 2 year shared hosting plan. Promo Code: TUESDAYTWEET
25% Off Any Certified VPS Hosting Plan
Get 2 unlimited hosting accounts for the price of 1.
Save 20% on Hosting plan order