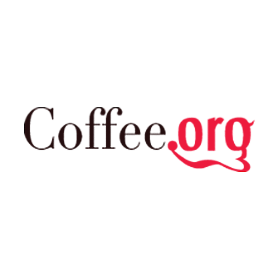 Visit Store
$0 avg. savings
Up to 5% Back
Coffee.org Coupons, Promo Codes and Deals
26 Verified Coupons

Up to 5% Back
Get 10% off select Folgers and Nestle Products. Limited time offer.
Get Free shipping on Collegiate Brews!
$2 Shipping on Orders over $75. Expires 9/19/2012
Black friday special! Get a free mug + Free shipping on all orders of $50 or more.
Get $10 off orders of $50+.
Take 10% off all online purchases.
$40 Off on Orders of Starbucks Portion Pack Cases
Get $1 Off When You Purchase A Box Of Single Serve K-Cups (12 count).
Get $2 Off B.W. Coopers Iced Brew Tea
Get 29% off all RealCup single cup products.
Get Free Shipping on Gift Baskets
Get 30% off Sacred Grounds Coffee.
50% Off Starbucks Pike Place and Veranda Blend
Get Free cake with your next order when you spend $50.
New Product! Get an extra 10% off Classic American Single Cups. Proudly Made in the USA.
Get 10% off B.W. Cooper's Tea Jugs.
Get Free Mug with Any Order
Save 10% on all online purchases.
Join the Coffee Club and get 5% Savings on any order.
Save $3 on B.W. Coopers Tea 10 +1 Concentrate Classic Unsweetened
16% Off on Bunn My Cafe Pod Brewer Bundle + $10 Gift Card
$5 off instant coupon when you sign up to receive emails
35% Off on Hamilton Beach Pod Brewer Bundle + $10 Gift Card
Get 20% Off Coffee Portion Packs
Get 20% Off Miss Ellie's Variety Gift Basket.
10% off your entire order when you join the coffee club
Reward Yourself! Get 5% off every order when you join the Coffee Club.
Get Cafe Colombian Blend Coffee for 30% off from Coffee.org!
Get a free Martinson Wild Cherry cocoa 24 ct for every Miss Ellie's Dark Roast 24ct Single Cups you purchase
$20 off Folgers Hotel Filter Pack 4 cup coffee - 200 Packs
Get Over 50% off Hot Cocoa Sale