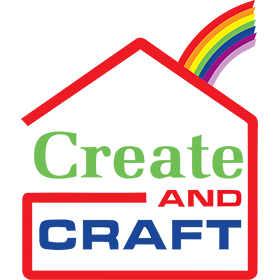 Visit Store
$8 avg. savings
Up to 10% Back
Create and Craft Coupons, Promo Codes and Deals
10 Verified Coupons

Up to 10% Back
Get an additional $69.94 Off All 7 Eligible Items (147467, 147032, 147036, 147037,147038,147039...
Get an extra 5% Off when you buy any 5 items
Get 10% off when you buy any 10 or more items.
13th Celebration Buy the Show! Get 50% off the whole show when you buy every item in this show.
Get $5 off $29.99+ items from select shows.
Take 65% off Tattered Lace Baby Blue Machine + free shipping.
Get 10% off TODO machines
Get Free Shipping on your next order of $75 or more
Get 20% Off entire order. Limited time offer. Exclusions my apply.
Save 46% on All items of Buy the Show
Get 20% off Wilton products
Spread the Cost! Get Zero Interest On Your Whole Basket