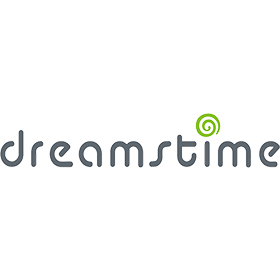 Visit Store
$0 avg. savings
- Cash Bonus
dreamstime Coupons, Promo Codes and Deals
11 Verified Coupons
Refer Dreamstime to your friends or site's visitors and get 10% of all recurring sales they make within the next 36 months. Additionally, earn 10% of ...
Win 100 free credits. To be eligible you need to download any of the images showing TBA on this page: http://www.dreamstime.com/contest.php (minimum p ...
Select USD instead of Euro on the Buy Credits page, if youre from Europe. It will save a few % from currency conversion since Dreamstime is US-based. ...
If youre buying custom credits, purchase 180 credits instead of the default 165. 180 is where the discount bumps to the max (15%).
Create a video about Dreamstime and you will be awarded a $240 subscription (750 images)!
Purchase any credit package or subscription plan and get unlimited access to Dreamstimes free photos section.
Display a Dreamstime banner on your site and receive $5 instant bonus. Submit your site here (subject to review): http://www.dreamstime.com/referral.p ...
Win 10% from every purchase or sale made by friends to whom you recommend Dreamstime. Just give them the link. Details here: http://www.dreamstime.co ...
20% OFF from any purchase via Dreamstimes newsletter. Works for all existing customers (subject to qualification). Access the following link and see i ...
Get 5 free credits when you sign up with coupon code
3 free credits/images for every new account (Send one tweet about Dreamstime to your friends...
3 free credits for all new members recommended via Facebook. Send a FB message to your friends...
Get 15% Off all subscription download plans
Get 3 free credits + Earn 10% from other contributors
1. Send a tweet about Dreamstime & stock photography 2. Register as a new user via this link: http://www.dreamstime.com/ref274_tweeted and...
Get 3 free credits when you sign up
3 free credits at registration
Discount on your purchase