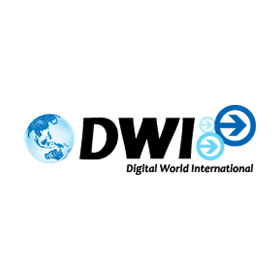 Visit Store
DWI Digital Cameras AU Coupons, Promo Codes and Deals
14 Verified Coupons
Get $5 off orders of $100 or more
Get $5 Off Seelct JBL Speakers.
$10 coupon for order 350+
Canon Speedlite 600EX-RT Speedlite Flash for $499 + Get $10 Off your order in celebration of...
Get $10 Off Logitech UE MEGABOOM Wireless Bluetooth 360 Speaker.
Get Free surcharge fee by Paypal
Free Shipping to New Zealand for Order Value Over $200
Get $30 off surface pro 4 i5 128GB or 256GB.
15% Off discount for Zhiyun-Tech Handheld
When you purchase certain cameras, only valid for 7 days or while stocks last.
Get $10 Off Logitech UE BOOM 2 Wireless Speaker.
50% OFF shipping of digital cameras & accessories when you pay with PayPal.
Free Shipping on Latest Cameras and DSLR
Get Free Express Shipping when you like us on Facebook
Get Up to 40% Off Sennheiser Headphone Sale
Get Up to 60% off Year-End clearance items
Get 10% Off Filo and Audio Technica Amplifiers when Purchase with Select Headphone
Get up to 40% off warehouse clearance
Get Up to 30% off RRP during Easter Sale.
Free shipping on orders over $50
Up to 40% Off Memory Cards
Up to 50% off Selected Accessories
Save $4 Off Canon Speedlite 600EX-RT Flashes Speedlites and Speedlights
Get Free Shipping on Various Selected Products