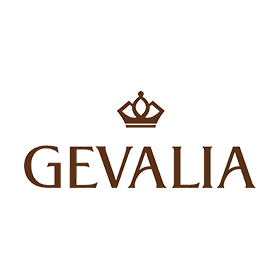 Visit Store
Gevalia Coupons, Promo Codes and Deals
25 Verified Coupons
Get certain teas and coffees for $5 / box.
Buy 1 Get1 Free + Free Shipping
Buy 1 Get 1 50% off Box Coffee
$3 Off Royal Vinter Coffees
Raspberry Danish or German Chocolate Cake $2 Each. That's a $6 or $7 saving per box!
Get $5 off select gift baskets
Save 40% on German Chocolate Cake when you buy 2+ boxes
Buy any box of coffee and get another free, plus free shipping
Save 40% when you buy 2 or more boxes of German Chocolate Cake Coffee
Get Free Box of Coffee when you buy a Waffle Maker.
Extra 30% off Clearance Items
Sire, Heritage, or Flavor Collection coffees for $5 + Free Shipping with code
Get $1 Off Abyssinian Mokka
Get 2 Boxes of Gevalia Coffee + Free Shipping for $13.95
30% off All Teas When You Buy 2 or More. Limited time offer.
Save 30% off Jamaica Blue Mountain Coffee
Buy one get one free + free shipping
Get 4 packages of T DISCs FREE when you purchase a TASSIMO brewer
Get 2 boxes of coffee for $13.95 and free shipping. If you enter in this code first and then...
30% Off when you buy 4 or more boxes of karoma estate coffee plus Free Shipping
Take 50% off the well-known Jamaica Blue Mountain Coffee
Get free second-day delivery and gift wrap with any brewer order.
Take 30% off gift baskets
Get free shipping for a year with a 2 package minimum purchase when you sign up for auto delivery
$20 Off the T10 Brewer or $30 Off T45 Plus Free Shipping. Limited time offer
Sign up for Auto Delivery and get Free Shipping for a whole year!
Get Free Standard Shipping on all Auto Deliver orders & orders over $35